This huge, beautiful, gentle Great Pyrenees companion was surrendered by her owner. Her description from the owner says that she is gentle but excitable. I'm not sure what gets her excited because she was nothing but calm with all of the confusion going on around her in the shelter. When she was asked to stay so that her picture could be taken she made no more attempts to come out of her kennel.
If big dogs are your thing then this one is for you. She is beautiful - and much bigger than she looks in her pictures! She has been spayed.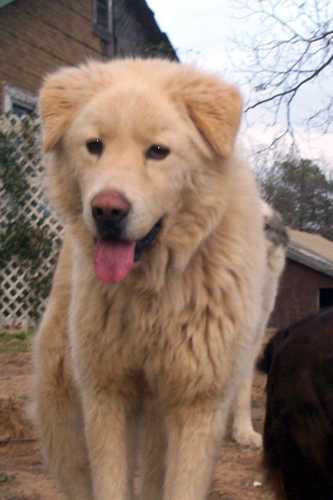 Please note that an adoption fee applies to her adoption which covers vet care. You can complete an online adoption application by clicking the links at the top or bottom of this page or email us as contact@dogsonly.org.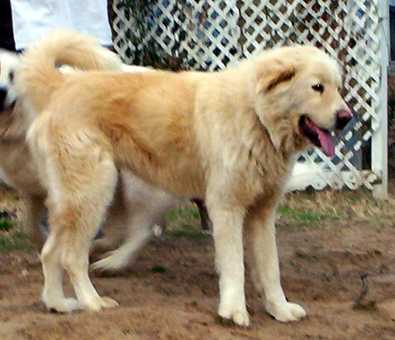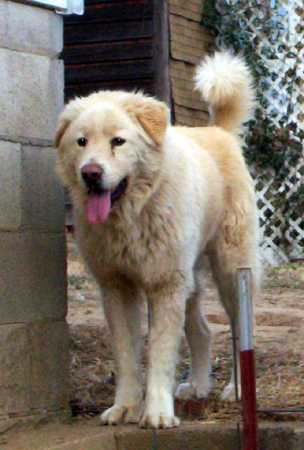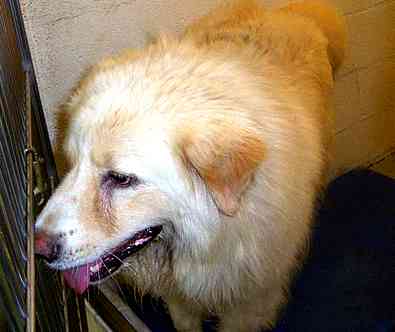 Suki at the shelter