Cuby had been dining out every night at neighborhood garbage cans until last February when he was picked up by animal services and taken downtown to the pound. Without any ID or any way for Animal Services to determine who Cuby's guardian might be, poor ol' Cuby was left to face a cruel fate. Fortunately for Cuby, his winning personality and friendly exuberance probably saved his life, because the staff at the pound took such a liking to him that he survived long enough for word to reach the rescue community that there was a very special canine companion who needed to be saved.
The odds that Cuby would be one of the lucky few canine companions that make it out alive were not good. He is in many ways a nondescript shepherd mix about one year old, and despite his good looks and charming personality his appearance tends to work against him. At DogsOnly we call these beautiful multi-breed canine companion's "Arkansas Brown Dogs" and their coats range from a red through golden, orange, chestnut, tan, yellow, and fawn.
It didn't take Cuby long to make friends at DogsOnly, and before long he was running and playing with the other foster dogs and making best friends with everyone he met. Cuby tends to be protective of his canine friends and his human companions, only insomuch as he will bark to alert you when he sees anyone who he thinks should not be around. Cuby's beautiful coat is silky soft to the touch, and as a friendly, faithful, and loyal companion, you won't find any better.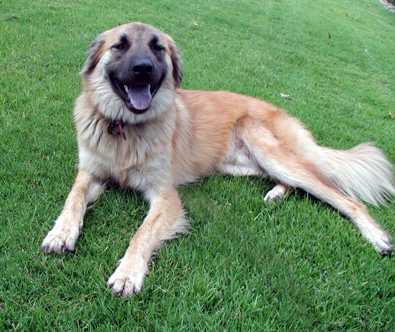 While Cuby patiently waits at DogsOnly for his new home and family, we'll be taking good care of him and helping him to prepare for his new life. Cuby has already received a complete medical evaluation, including his alter, all shots, rabies, fecal and worming medication, flea/tick preventative, heartworm preventative, micro-chipping, grooming and is eligible for payment of up to 50% towards basic training classes. While he waits for you he will also be enjoying the occasional belly rub, cuddle, and game of fetch. If you would like to learn more about this former pound-hound and think you might have a place in your life for him, you are invited to send an email to Contact@DogsOnly.org or complete an online adoption application by clicking the orange text links at the top or bottom of this page. It is also possible to meet Cuby along with his other canine companions from DogsOnly at the DogsOnly adoption showings at Petco in West Little Rock on Chenal Parkway across from Target and Home Depot every Saturday and Sunday from 1-4.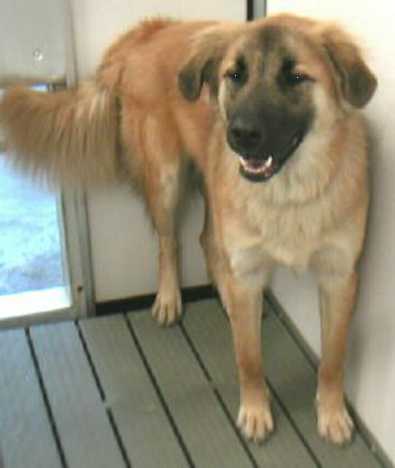 Cuby at the pound before coming to rescue.
PLEASE NOTE: ALL ADOPTIONS REQUIRE SECURE FENCING. THIS DOG IS NOT TRAINED AS A WORKING LIVESTOCK GUARDIAN DOG. COMPANION HOMES ONLY PLEASE.