DogsOnly is a non-profit all volunteer organization that specializes in the rescue and adoption of dogs and puppies in Arkansas. Founded in 2003, DogsOnly has already rescued, fostered, and rehomed many adult dogs and puppies.

Rescue Efforts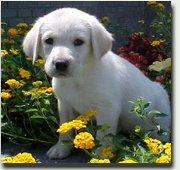 In addition to the work being done in Arkansas DogsOnly supports rescue and rescue efforts throughout North America by providing support and assistance to national dog rescue transportation groups.
How We Operate
DogsOnly does not have any kennel premises, so the dogs that we rescue and rehome stay in their own homes until we can find them a new permanent home or alternatively, they stay with some one you find to foster them as we do not have any foster homes. We try and help dog owners have options other than the "free to good home" want ads.

Assistance
We also will try and help you place your dog even if you are turned away by local shelters or rescue groups because they do not have space or because your dog has special needs. Our goal is to provide an option for people needing to re-home their own dog or a stray that has not been reclaimed.
We offer free website posting to advertise your dog for adoption, free showings at adoption events at local pet stores, reduced cost vaccinations for puppies and adults for adoption, referrals for reduced and free spays and neuters, free ivermectin treatment for heartworms, free digital photos that can be posted to our website for those that do not have cameras or computer equipment, free copies of applications and contracts for adoptions to assist in finding the right home and free advice whenever you feel you need it.
Important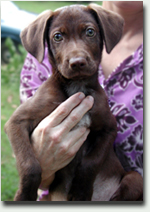 We feel it is very important for the general public to be aware of what happens to some pets who are given away for free in the paper. Some of course go to good homes, but the problem is that some do not. Some are taken in by people called "bunchers" who go around and collect free dogs and turn around and sell them to research labs for $20-$30 dollars a peice. Your family dog deserves a better life and it is up to you to make sure they go to a good home. Some bunchers even take women and children with them to make it look like your dog will be a family pet. Don't fall for this. Unless they have a fenced yard and you have done a drive by, checked their vet reference, do not adopt to them. Other dogs end up as "Pit Bull bait" where dogs are trained to fight and kill, and your family dog has just turned into its next victim. DogsOnly is here to give dogs the right chance at finding a new home.
DogsOnly also strives to offer help and advice to any dog owner who is experiencing problems with their dog. We try to educate and inform in a friendly and constructive manner and if we are personally unable to help, we will do our best to find someone who can.
Everyone involved with DogsOnly is a volunteer. We have a number of trained volunteers who look after dogs or pups until new permanent homes are found and we have a number of other volunteers who help with transportations, adoption events, fund-raising events etc. If you think you might be interested in becoming a volunteer, please visit our volunteer's page.
The number of adult dogs and puppies that DogsOnly can foster is very limited, so we strive to promote the efforts of other rescue groups and in so doing help prospective adoptees to locate their new family dog.
With your help DogsOnly saves lives in Arkansas.