Jacobi is a very sweet and calm adult male Labrador Retriever mix whose family has been forced to move to another state for a job transfer. For the time being Jacobi's family must live in an apartment which does not allow pets. The family has already relocated and Jacobi was left behind. The house has not been sold so the Jacobi is in a fenced backyard with a caretaker visiting him twice a day for feeding and watering, etc. However, once the house is sold, this is no longer an option and Jacobi will need a new family and home.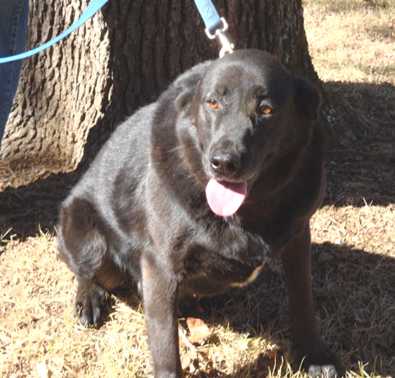 Jacobi likes to be outside, so a fenced yard would be a requirement to adopt him. He has always been around other dogs and children, and is slightly timid until he is comfortable, but yet friendly. Jacobi will sit for food and he's a fast eater. His family describes him as sweet, and has not seen him be aggressive in any way.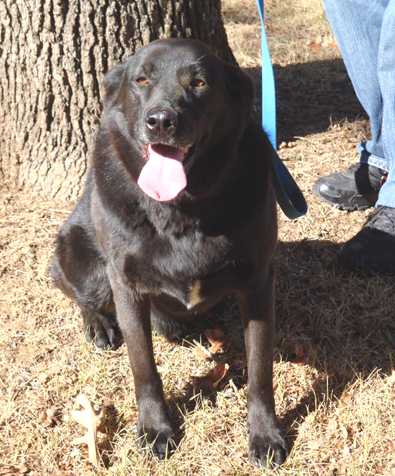 Jacobi loves attention and to be petted. When he's not busy enjoying good company, he really enjoys chewing his bones.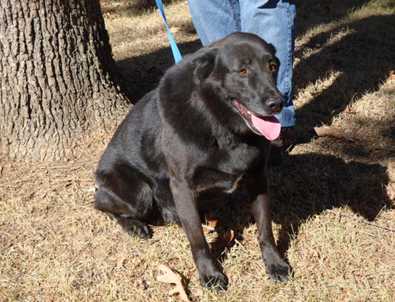 He is current on all shots, is free of heartworm and in good health. He has been neutered. His yearly shots are due in October.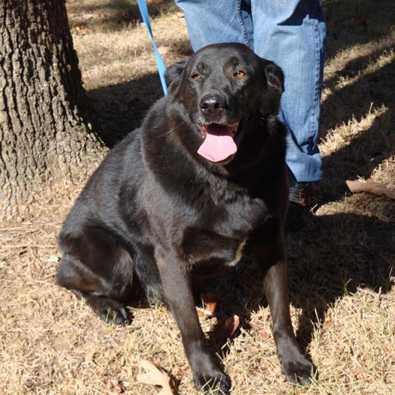 Jacobi is just a good ol' dog needing to find a new family very soon.
Jacobi is an independent rescue supported by DogsOnly. He will not be available to meet every Saturday except for major holiday weekends at the DogsOnly adoption showing at Petco on Chenal Parkway across from Target and Home Depot.
To learn more about Jacobi you should contact his rescuer directly at lisa.shockey@yahoo.com or complete an online adoption application by clicking the orange colored text links at the top or bottom of this page.
Please don't be tempted to adopt Jacobi on an impulse. You should take the time to carefully consider the long term commitment, expense, and passion it takes to give him the home he deserves. He'll reward you with unbounded love and devotion, but you must be committed and serious about your decision to bring him into your life. Remember, this is an adoption, not a sale, and we're very serious about making sure that both you and Jacobi are a good match for each other..
Thank you for your interest in rescue and in saving the life of a dog. Every day in the United States, 11,000 dogs die.
Why Buy When You Can Save?
Save a Rescued Dog.
If you don't find that special companion you are looking for in the DogsOnly rescue, rehabilitation, and re-home program then please visit Little Rock Animal Services, North Little Rock Animal Services, Sherwood Humane Animal Services, or one of the many other central Arkansas rescue organizations to save a rescued canine companion.