Rex was apparently abandoned by his previous owners close to the house of a family that rescued him. Rex's rescuers looked for his former family, but had no luck so they decided to take him in and raise him with their other dogs. Rex went to the vet to get neutered, de-wormed, and all of his shots. He is very healthy and the vet said that he is about 1 1/2 years old.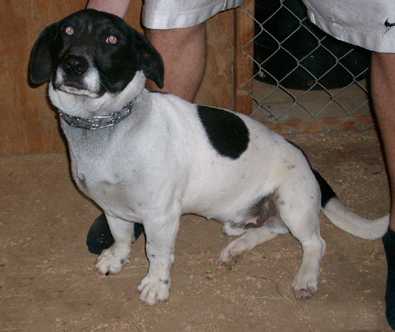 Unfortunately after several months of encouraging Rex to get along with the other dogs in the home, it was decided that the best thing to do is to find Rex a home where he can be the king of the castle. Rex does fine with a female dog in his foster home, but not a male. He wants to be the only male and reign supreme, but his foster family already have a male that has been in a part of the family for 6 years. Rex wants to rule the yard. Alone, he is not a bad dog, just very rowdy, like a terrier but he has the mentality of the hound.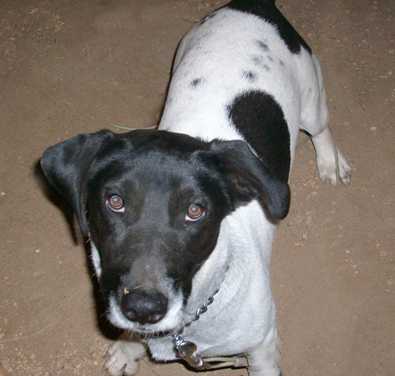 Rex's ideal home will be one where he can run, run, run. He has a lot of energy like a Jack Russell Terrier. He seems to love the woods, so maybe his previous owners hunted him, or were starting to train him. He loves people and other animals, but he needs to be the only male. Currently he is an outside only dog at his house. He loves to play and be loved on, and gets along with the outside cats at his home. Rex likes to be petted, he likes to run, and he loves his Purina Dog Chow.
Rex is an independent rescue supported by DogsOnly, so he will not be available to meet every Saturday except for holiday weekends at the DogsOnly adoption showing at Petco on Chenal Parkway across from Target and Home Depot (click here for directions).
However you can contact Rex 's rescuer and foster directly at deannamann@windstream.net or send an email to DogsOnly at contact@dogsonly.org. You are also encouraged to submit an online adoption application by clicking the orange colored links at the top or bottom of this page. Your adoption application will be forwarded to Rex 's foster family.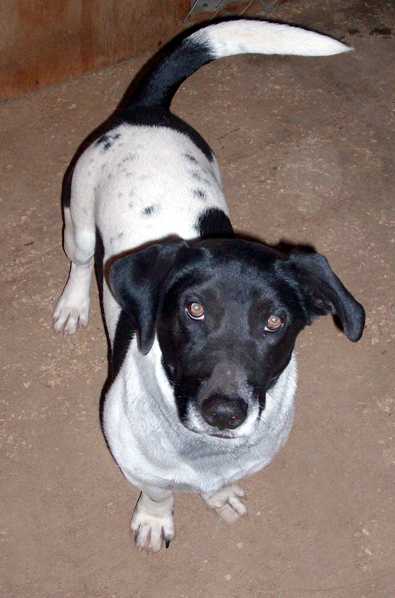 We always try and answer all emails within 24 hours. All of our young and adult dogs require a 2 week home visit before finalizing the adoption process. This is to help ensure it is a good match for all involved without making a final commitment. All of our rescues are in private homes and not available to be visited outside of showing times.
All DogsOnly foster homes work with our rescues to ensure they are crate trained and most are also housetrained. None of the DogsOnly fosters have cats in their homes so we can only make our best guess as to how our rescues would do with cats. We rescue from high kill shelters and once accepted into our program, none of our rescues are euthanized. We provide for all their vet care, socialization and training until an appropriate home can be found.
DogsOnly relies solely on donations and is a 501(c)3 Humane Society. Our mission is to rescue dogs that most other groups are not interested in due to their size, breed, age, health or other various reasons, and to provide education resources for dog owners and those with an interest in the wellbeing of dogs. DogsOnly believes that no dog should be left behind.
All of our foster homes work with our rescues to ensure they are crate trained and most are also housetrained. None of our foster homes have cats, so we can only make our best guess as to how our rescues would do with cats.
Thank you for your interest in rescue and in saving the life of a dog. Every day in the United States, 11,000 dogs die.
Why Buy When You Can Save?
Save a Rescued Dog.
If you don't find that special companion you are looking for in the DogsOnly rescue, rehabilitation, and re-home program then please visit Little Rock Animal Services, North Little Rock Animal Services, Sherwood Humane Animal Services, or one of the many other central Arkansas rescue organizations to save a rescued canine companion.