Sam is all dog, and is 100% lovable. His rescuers and guardians are moving back to Germany and Sam only understands Southern. So, poor ole Sam has to stay back in Arkansas and find a new family to love, look after, play with, and call his own.
Sam was rescued about three years ago as a puppy from a backyard breeder. The breeder handed him over to kind doggie Samaritans who are known to take in dogs in need and care for them. The breeder had decided to stop breeding Labradors and changed to breeding Husky's.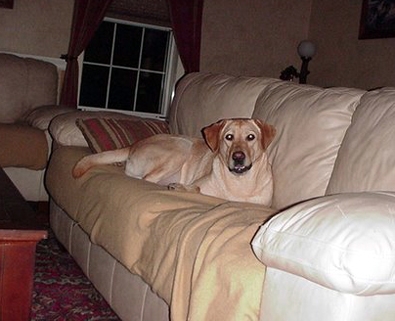 Sam is as good a dog of a dog as a dog can be, but forget about it if you want to take him hunting. When Sam hears shots, he hides – smart dog! He is also afraid of thunderstorms. Despite his few imperfections (if you can call them that) Sam is a good companion, a classic couch potato, and very loving. Sam is an alpha dog, and expects to be the pack leader with other dogs in his home, so he would not be a good candidate with other males or alphas in general. His rescuers think that Sam would do well in a home with another big female, or without other dogs. He is fine with cats.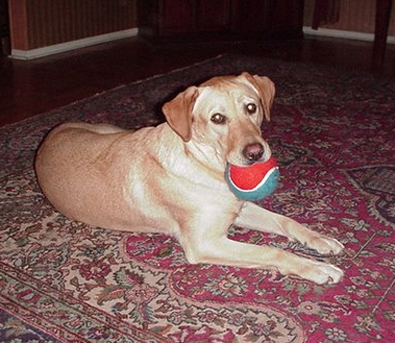 Sam is three years old, already neutered, and has had all of his shots and is on heartworm prevention.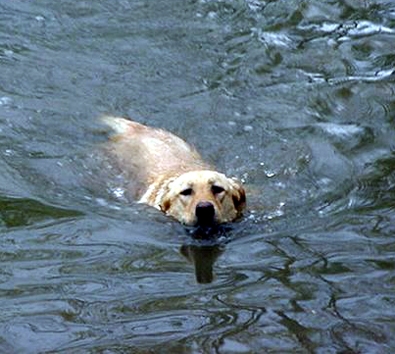 Sam is an independent rescue supported by DogsOnly, and will not be attending the DogsOnly adoption showings, but if you would like to learn more or even meet him you can send an email to his rescuers, Bob and Ursula, at bgorden@ritternet.com
You can also complete an online adoption application by clicking the links at the top or bottom of this page, or send an email to contact@dogsonly.org. You application or emails will be sent to Sam's guardians without delay.
All of our young and adult dogs require a 2 week home visit before finalizing the adoption process. This is to help ensure it is a good match for all involved without making a final commitment. All of our rescues are in private homes and not available to be visited outside of showing times.
All of our foster homes work with our rescues to ensure they are crate trained and most are also housetrained. None of our foster homes have cats, so we can only make our best guess as to how our rescues would do with cats.
We rescue from high kill shelters and once accepted into our program, none of our rescues are euthanized. We provide for all their vet care, socialization and training until an appropriate home can be found. We rely solely on donations and are a 501(c)3 Humane Society. The only support we receive is from donations from the general public.
Thank you for your interest in rescue and in saving the life of a dog. Every day in the United States, 11,000 dogs die.
Why Buy When You Can Save?
Save a Rescued Dog.
If you don't find that special companion you are looking for in the DogsOnly rescue, rehabilitation, and re-home program then please visit Little Rock Animal Services, North Little Rock Animal Services, Sherwood Humane Animal Services, or one of the many other central Arkansas rescue organizations to save a rescued canine companion.