Lady is a large young adult Shepherd mix who spotted a family she liked the look of driving by, and simply ran after the car all the way home.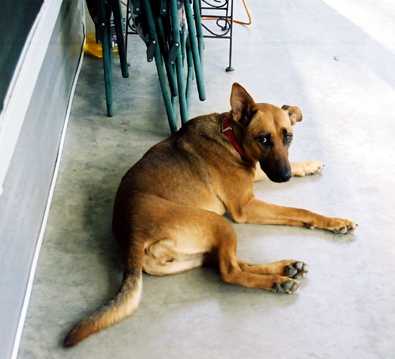 After Lady ran up to her chosen family, she allowed them to check her out. She had a collar but no tags, and had apparently recently been spayed, because she still had the stitches remaining. Her new friends searched for quite a while for her owner, but no one claimed her.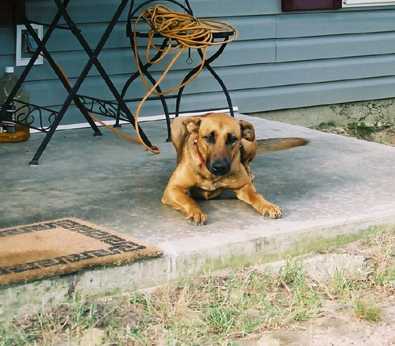 Lady's new foster home has another adult female dog that is older than Lady and has health problems. Unfortunately, the older dog is quite jealous of Lady, and they do not get along.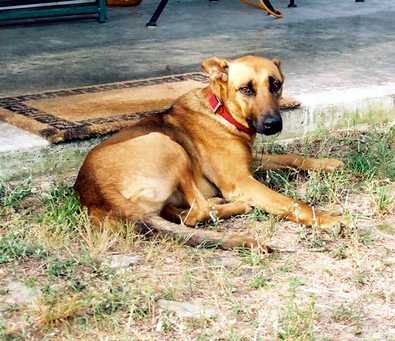 Lady is a great dog, very friendly, great with the children in her foster home, and likes playing with a little Rat Terrier who also lives there. She loves to go riding in the car!!! Lady shows signs of making a wonderful watch dog. If her rescuers did not already have their other rescued older female dog or they got along, they would definitely keep her around. All they want is for her to find a family that will love her and make her an important part of the family.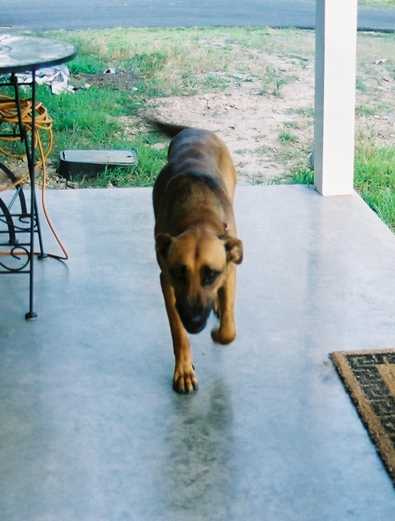 Lady loves to run, so it would be nice if she had a big yard to roam in if possible. She also likes to chase a cat in the yard, so it would probably be best if she was adopted by a family with no cats.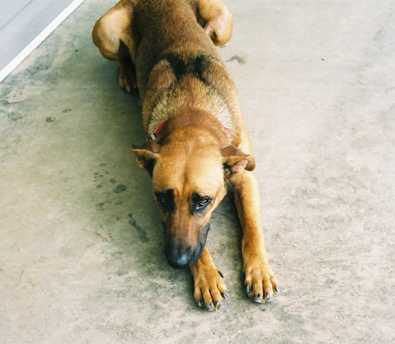 Lady has a great personality and wants to follow her friends everywhere. She likes to jump into the car and sit in the passenger's seat if the window is left down. She wants a lot of attention and doesn't like to be ignored. She is also partial to eating - of course.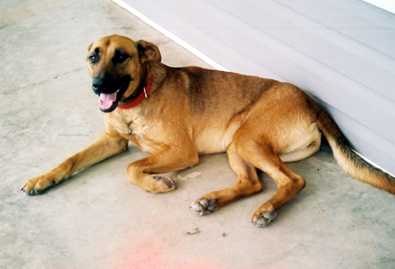 Lady is a beautiful young adult female mix breed companion dog. She particularly likes the company of other dogs, but would be fine with only people too. If she doesn't have other dogs to play with then a person who will play with her or take her for walks would do just fine.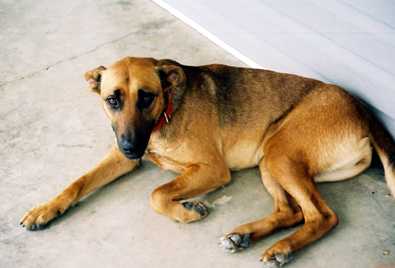 Lady is an independent rescue supported by DogsOnly, but if you would like to be considered for adopting Lady, please email mindy@wildblue.net
You may also complete an online adoption application by clicking the orange colored text links at the top or bottom of this page.
Due to time restraints, we are not able to accept phone calls outside of our showing times at (Saturday ONLY from 1-4), but we always try and answer all emails within 24 hours. All of our rescues are in private homes and not available to be visited outside of showing times.
All DogsOnly foster homes work with our rescues to ensure they are crate trained and most are also housetrained. None of our fosters have cats in their homes so we can only make our best guess as to how our rescues would do with cats. We rescue from high kill shelters and once accepted into our Independent, none of our rescues are euthanized. We provide for all their vet care, socialization and training until an appropriate home can be found.
DogsOnly relies solely on donations and is a 501(c)3 Humane Society. Our mission is to rescue dogs that most other groups are not interested in due to their size, breed, age, health or other various reasons, and to provide education resources for dog owners and those with an interest in the wellbeing of dogs. DogsOnly believes that no dog should be left behind.
Thank you for your interest in rescue and in saving the life of a dog. Every day in the United States, 11,000 dogs are euthanized.
Why Buy When You Can Save?
Save a Rescued Dog.
If you don't find that special companion you are looking for in the DogsOnly rescue, rehabilitation, and re-home program then please visit Little Rock Animal Services, North Little Rock Animal Services, Sherwood Humane Animal Services, or one of the many other central Arkansas rescue organizations to save a rescued canine companion.