Emma is a beautiful young adult female mix breed companion dog. She particularly likes the company of other dogs, but would be fine with only people too. If she doesn't have other dogs to play with then a person who will play with her or take her for walks would do just fine.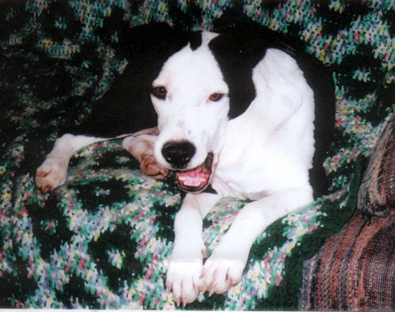 She's very loving and likes being close to people. She playful and plays hard but also likes her sleeping time too. She's very obedient and friendly. A real sweetheart !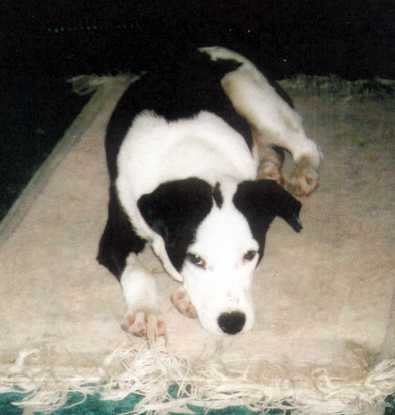 She loves to play play 'sneak attack' with the dogs in tall grass. She loves to be next to her master whether sitting or sleeping. She likes to give shy kisses. She's a big fan of sleeping.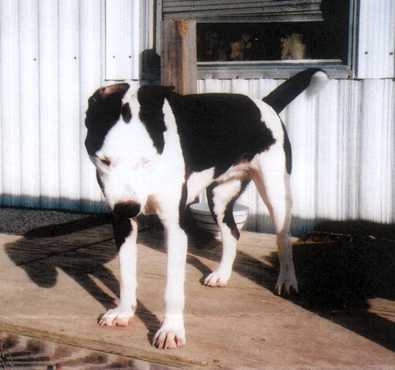 She loves to play hard and likes to play with a beagle in her foster home. She likes to get the games started, and takes turns getting the best of the beagle and then letting him get the best of her. She'll let herself get thrown on the ground and lay on her back. She's always 'play snapping', and has a very good temperament.
The adoption fee is $125 and covers all necessary vet care to include: spay or neuter (mandatory - no exceptions), rabies, microchipping and registration, all vaccinations (including all puppy shots, rabies, adult boosters and Bordatella), grooming, Frontline for flea/tick preventative, heartworm check if age appropriate and preventative, collar and 50% of basic training classes.

The email contact to learn more about Emma is contact@dogsonly.org

All of our young and adult dogs require a 2 week home visit before finalizing the adoption process. This is to help ensure it is a good match for all involved without making a final commitment. Puppies are not available to go on home visits. All of our rescues are in private homes and not available to be visited outside of showing times. All of our foster homes work with our rescues to ensure they are crate trained and most are also housetrained. None of our foster homes have cats, so we can only make our best guess as to how our rescues would do with cats.

We rescue from high kill shelters and once accepted into our program, none of our rescues are euthanized. We provide for all their vet care, socialization and training until an appropriate home can be found. We rely solely on donations and are a 501(c)3 Humane Society. The only support we receive is from donations from the general public.

Thank you for your interest in rescue and in saving the life of a dog. Every day in the United States, 11,000 dogs are euthanized.
Why Buy When You Can Save?
Save a Rescued Dog.
If you don't find that special companion you are looking for in the DogsOnly rescue, rehabilitation, and re-home program then please visit Little Rock Animal Services, North Little Rock Animal Services, Sherwood Humane Animal Services, or one of the many other central Arkansas rescue organizations to save a rescued canine companion.