Sigmund is a sprightly little Sheltie / Chihuahua mix who weighs about 12 pounds, who loves attention, and shows interest in everyone he meets. Rescued as a stray, Sigmund was at first nervous, but after some tender care, and a chance to start meeting people at the DogsOnly adoption showings, he quickly relaxed and has become a charming and loving companion. Sigmund uses a doggie door at his foster home and sleeps in his crate thru the night with no accidents.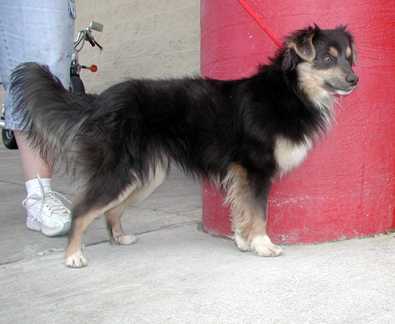 Sigmund like nothing more than spending time with visitors, and enjoys going for walks. He gets along well with the other dogs in his foster home, and gets really excited when he see one of his human friends coming. Sigmund has a funny little streak about him. He really analyzes things he spots on the ground, like a peice of paper, or stick or ..... and sometimes turns his head from side to side and growls at it. We arent sure what little Siggie is doing but have decided he is analyzing everything around him in his environment, hence the name Sigmund. Sigmund can be easily started when he is in a deep sleep so we suggest children aged 8-10 and up so they can interact with him appropriately. Sigmund loves to be a lap dog and would love nothing more than to have a lap to sit on as he snacks and watches tv!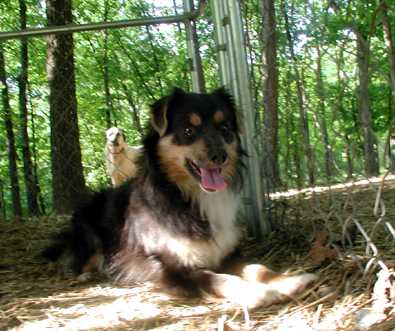 The adoption fee is $125 and covers all necessary vet care to include: spay or neuter (mandatory - no exceptions), rabies, microchipping and registration, all vaccinations (including all puppy shots, rabies, adult boosters and Bordatella), grooming, Frontline for flea/tick preventative, heartworm check if age appropriate and preventative, collar and 50% of basic training classes.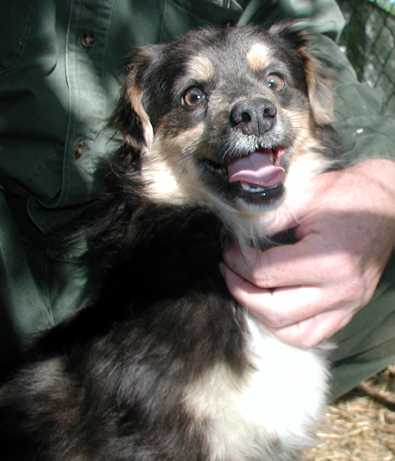 ******PLEASE NOTE - DUE TO HIGH COST OF GAS - EFFECTIVE 06/14/08 DOGSONLY WILL ONLY BE SHOWING ON SATURDAYS UNTIL FURTHER NOTICE. DOGSONLY WILL NO LONGER BE SHOWING ON SUNDAYS. WE ARE SORRY FOR ANY INCONVENIENCE AND APPRECIATE YOUR CONTINUED SUPPORT.*********
Adoption showings are every Sat & Sun at the WLR on across from Target and Home Depot from 1-4. We do not show on holiday weekends. Also, you may want to call the store to make sure this pet is still available. Please call during our showing hours at 501-219-9907 as the store employees are not always aware on the availability of our rescues. Email contact is contact@dogsonly.org
Due to time restraints, we are not able to accept phone calls outside of our showing times at (Sat & Sun 1-4) but we always try and answer all emails within 24 hours. All of our young and adult dogs require a 2 week home visit before finalizing the adoption process. This is to help ensure it is a good match for all involved without making a final commitment. Puppies are not available to go on home visits. All of our rescues are in private homes and not available to be visited outside of showing times. All of our foster homes work with our rescues to ensure they are crate trained and most are also housetrained. None of our foster homes have cats, so we can only make our best guess as to how our rescues would do with cats.
We rescue from high kill shelters and once accepted into our program, none of our rescues are euthanized. We provide for all their vet care, socialization and training until an appropriate home can be found. We rely solely on donations and are a 501(c)3 Humane Society. The only support we receive is from donations from the general public.
Thank you for your interest in rescue and in saving the life of a dog. Every day in the United States, 11,000 dogs die.
Why Buy When You Can Save?
Save a Rescued Dog.
If you don't find that special companion you are looking for in the DogsOnly rescue, rehabilitation, and re-home program then please visit Little Rock Animal Services, North Little Rock Animal Services, Sherwood Humane Animal Services, or one of the many other central Arkansas rescue organizations to save a rescued canine companion.