Molly is a pretty female Great Pyrenees youngster with a charming personality. When she was discovered roaming as a stray with her sister Polly, the girls were under weight, hungry, tired, and starting to show the signs of a hard life on the road. After lots of tender care and attention, lots of good food and clean water, Molly and her sister have made a spectacular recovery.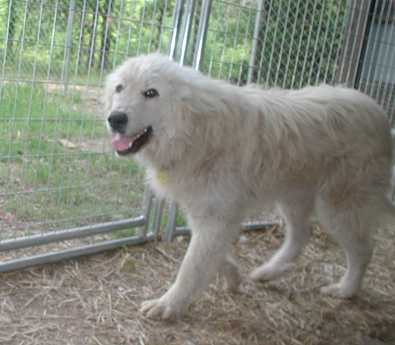 The email contact to learn more about Molly is contact@dogsonly.org, or you can submit an online adoption application by clicking the orange colored links at the top or bottom of this page.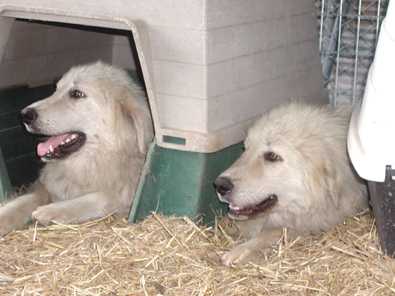 All of our fosters work with our rescues to ensure they are crate trained and most are also housetrained. None of our fosters have cats in their homes so we can only make our best guess as to how our rescues would do with cats. We rescue from high kill shelters and once accepted into our Guest, none of our rescues are euthanized. We provide for all their vet care, socialization and training until an appropriate home can be found.
DogsOnly relies solely on donations and are a 501(c)3 private Humane Society. Our mission is to rescue dogs that most other groups are not interested in due to their size, breed, age, health or other various reasons. This does not mean that there is something wrong with any of our rescues, it just means we help the ones others tend to leave behind.
Thank you for your interest in rescue and in saving the life of a dog. Every day in the United States, 11,000 dogs die.
Why Buy When You Can Save?
Save a Rescued Dog.
If you don't find that special companion you are looking for in the DogsOnly rescue, rehabilitation, and re-home program then please visit Little Rock Animal Services, North Little Rock Animal Services, Sherwood Humane Animal Services, or one of the many other central Arkansas rescue organizations to save a rescued canine companion.