Allie is a 2 yr old United Kennel Club registered German Shepherd. She is a beautiful smart girl who is house trained, kennel trained, walks well on a leash and knows basic obedience. She learns more every day.
Allie was purchased by a unknowledgeable person for breeding. When she did not breed at 1 1/2 yrs old, the person decided she was too hyper and simply decided to euthanize her. Fortunately for Allie an experienced dog guardian heard of her plight and came to her rescue. Experienced with German Shepherds, Allie's new found friend took her in and found her to be a wonderful girl.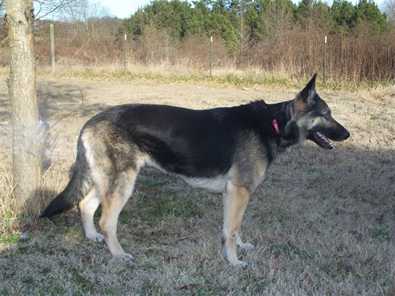 Allie is good with children. She is good with other dogs. Her best friend, Gizmo, is also for adoption. Gizmo is a small dog. They love to play together! Allie recently met her first cat and does chase them for fun. Apparently it's best not to allow Allie around cats without supervision, and we think it would be best if she did not live with cats at all- best for the cats that is!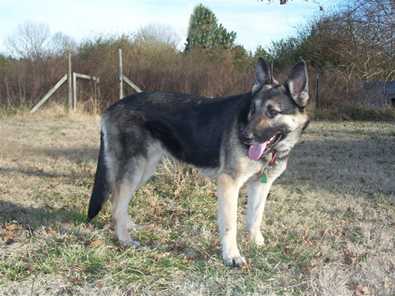 Allie loves to go for car rides and behaves very well. She gets car sick, but is getting better with every ride. Motion sickness pills help a lot. She is active, and loves to run and play. A smart German Shepherd is usually an active dog. With proper care and training this isn't a problem. She would do best with daily exercise, but a back yard does not take the place of good long walks with a friend and guardian you love. She would benefit from training, and having a job to do. Often times an intelligent dog like Allie s sometimes mislabeled as hyper when they are just bored. Allie sometimes tries to sit in her fosters lap, but she is very gentle in doing so. Allie is bred from a long line of tracking dogs, and could possibly be trained to live up to her heritage.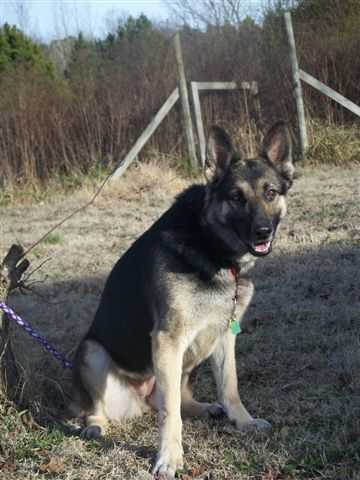 Allie is a house dog! She does not bother anything in the house, but she may sneak on the couch for a nap when no one is looking.
Allie's rescuer and foster guardian absolutely adores her and wants to keep her, but there's not enough quality time to spend with her. There's also those darned cats! Allie's foster is putting her needs first, so we're looking for a perfect match for her in a loving forever home with more time and resource for Allie. She is going to make someone a wonderful friend!
Allie is spayed, current on vaccinations, micro chipped and on heartworm preventative.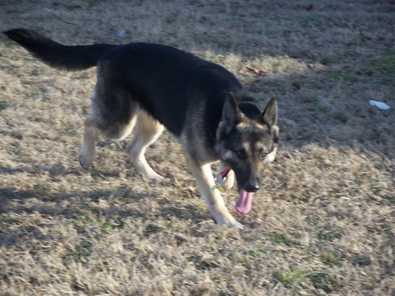 A secure fenced yard and home visit is required and no exceptions will be made. Allie's adoption fee is $175.
If you would like to learn more about Allie, you are invited to send an email to her rescuer at manda@iocc.com or complete an online adoption application by clicking the orange colored text links at the top or bottom of this page.
DogsOnly relies solely on donations and is a 501(c)3 Humane Society. Our mission is to rescue dogs that most other groups are not interested in due to their size, breed, age, health or other various reasons, and to provide education resources for dog owners and those with an interest in the wellbeing of dogs. DogsOnly believes that no dog should be left behind.
Thank you for your interest in rescue and in saving the life of a dog. Every day in the United States, 11,000 dogs die.
Why Buy When You Can Save?
Save a Rescued Dog.
If you don't find that special companion you are looking for in the DogsOnly rescue, rehabilitation, and re-home program then please visit Little Rock Animal Services, North Little Rock Animal Services, Sherwood Humane Animal Services, or one of the many other central Arkansas rescue organizations to save a rescued canine companion.