Sadie is a gentle adult female Anatolian Great Pyrenees mix, and is one of the sweetest and friendliest companions you'll ever meet.
Sadie was surrendered to a kill shelter by her former owners who offered no reason whatsoever for giving her up. Sadie's former owners also surrendered 2 other dogs to the shelter, and told the shelter staff that they were "on their way out of town...." So moving, vacation, or what? We know nothing of the fate of the other two dogs.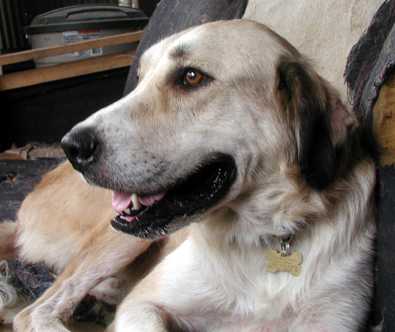 Sadie was tested at the shelter and found to be heartworm positive. As a result she was given no time at the shelter because their policy is zero time for heartworm positive dogs to make space for dogs they deem adoptable. Sadie is a low positive heartworm, and will be treated until she is clear. Fortunately Sadie was recognized as an Anatolian Shepherd Great Pyrenees mix so rescue was called and a volunteer was rounded up before closing time to save her life. Had it not been for that gallant effort Sadie would have been euthanized that later that very same day.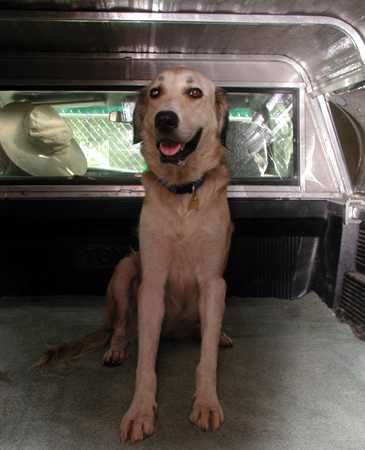 Sadie loves the sofa and attention and needs animal company whether its dogs or other critters. You can meet Sadie at the west Little Rock on across from Target and Home Depot every Sat and Sun from 1:00 PM to 4:00 PM except holiday weekends. Please be sure and call (501-219-9907) before you come to visit her to make sure that she is still available for adoption. Sadie has received a complete medical evaluation, all shots, rabies, fecal and worming medication, flea/tick preventative, heartworm preventative, micro-chipping, grooming, and has been altered. If you like being treated like you are the most special person in the World Sadie might make the perfect addition to your family. You are invited to send an email to Contact@DogsOnly.org or complete an online adoption application by clicking the orange colored text links at the top or bottom of this page to learn more about adopting Sadie.
If you don't find that special companion you are looking for in the DogsOnly rescue, rehabilitation, and re-home program then please visit Little Rock Animal Services, North Little Rock Animal Services, Sherwood Humane Animal Services, or one of the many other central Arkansas rescue organizations to save a rescued canine companion.