Little Star or just Star for short is about as sweet and gentle as anyone could hope for in a canine companion. While trotting along a hot dusty street in Little Rock, Little Star happened upon a lady and her dogs taking a leisurely evening walk. After some friendly sniffing and tail wagging Little Star decided she had found new friends, and Star happily trotted along with the lady and her dogs all the way home.
Little Star fit right into her new found home and absolutely loved her two new canine friends, but the lady is disabled and is not able to keep a 3rd dog. To make matters worse Little Star's lady friend lives in an apartment and was unable to take Starr out enough for walks and to use the bathroom.
It was hard to let go, but Star's lady friend finally decided that the best thing for Star would be to go to rescue where she'll find the perfect home. And so it was that Little Star, tail a-wagging, gave a last sweet lick to her lady friend to wipe away the tears.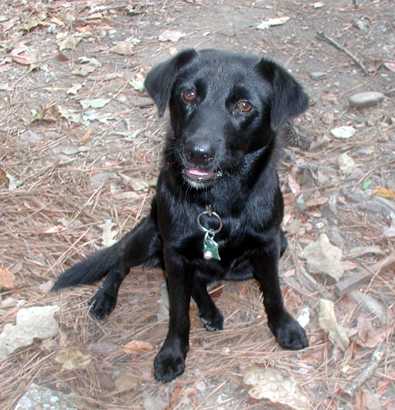 Then one day, not long after Little Star came to rescue, a passerby looked over at Star's crate and at once recognized her. Apparently this visitor knew Star, and reported that she lived next door to where Star had once lived. Star had been outside all the time, crying at the fence for attention, and wanting to play with her little dog. She explained that she would take her treats and pet her through the fence because she felt so sorry for her. After she heard where Star was picked up by Star's lady friend, the passer by said that this was the same neighborhood that she lived in, and she knew it was Star. She was so glad to see that Star had been rescued as she had not seen her next door for some time and had wondered what happened to her.
Now that you know her story, you can appreciate how important it is for Little Star to find a new forever home with a family to love and care for. You can meet Star at the west Little Rock on across from Target and Home Depot every Sat and Sun from 1:00 PM to 4:00 PM except holiday weekends. Please be sure and call (501-219-9907) before you come to visit her to make sure that he is still available for adoption. Star has received a complete medical evaluation, all shots, rabies, fecal and worming medication, flea/tick preventative, heartworm preventative, micro-chipping, grooming, and has been altered. She is beautiful little mix breed, and is fully grown at around 28 Lbs. If you're in to playing, snuggling, and like a friendly tail wagging friend who will make you feel like the most special person in the World, then you and Little Star may be made for each other. If you would like to learn more then you are invited to send an email to Contact@DogsOnly.org or complete an online adoption application by clicking the orange colored text links at the top or bottom of this page..
If you don't find that special companion you are looking for in the DogsOnly rescue, rehabilitation, and re-home program then please visit Little Rock Animal Services, North Little Rock Animal Services, Sherwood Humane Animal Services, or one of the many other central Arkansas rescue organizations to save a rescued canine companion.