Bear is a cute and very friendly young Golden Retriever mix puppy who has had a terrible time finding somewhere to call home. When he was first weaned, Bear was given away as a "free to good home cute fluffy puppy", to a person who lives in an apartment. As is usually the case with "Free to Good Home" adoptions the decision was on impulse and no one bothered to check with the landlord first. It didn't take long for the landlord to notice that there was a new and unwelcome occupant of the apartment, and little Bear was given his marching orders.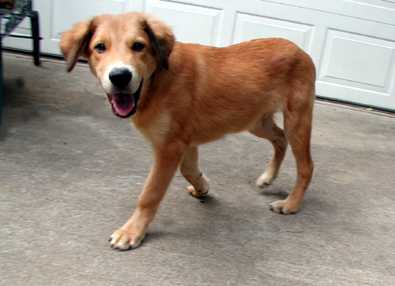 Once again Bear was offered "Free to Good Home" and this time ended up in a home, all alone, and without a secure fence. Now, you have to consider the situation from Bear's point of view. He had already been bounced from place to place, and had never been given much in the way of care and attention, and was scared and alone in a strange yard. It wasn't long before Bear found a small hole in the fence and took off, probably to try to find his mother and litter mates.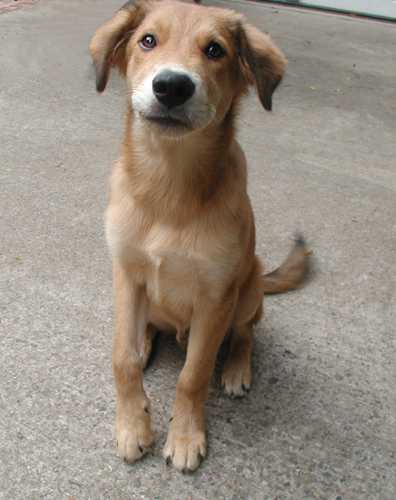 Wandering the streets in Little Rock, looking to anyone who might by friendly, Bear was soon was spotted by animal services and lured into a crate. Now Bear found himself down at the noisy pound with lots of other frightened dogs, all barking, crying, and scared. Things seemed to have gone from bad to worse.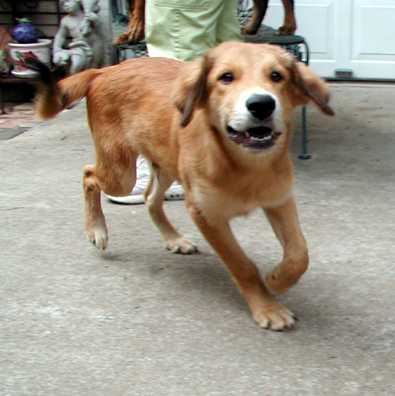 Fortunately for Bear, his big sad eyes and pitiful little yelp got the attention of a visiting DogsOnly volunteer. Finally Bear's luck changed. He's now happily romping and playing with the other rescued dogs in his new foster home, and getting all the love and attention he ever wanted.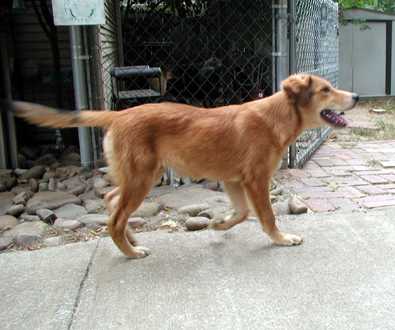 All Bear needs now is a family and home to call his own. You can meet Bear at the west Little Rock on across from Target and Home Depot every Sat and Sun from 1:00 PM to 4:00 PM except holiday weekends. Please be sure and call (501-219-9907) before you come to visit him to make sure that he is still available for adoption. Bear has received a complete medical evaluation, all shots, rabies, fecal and worming medication, flea/tick preventative, heartworm preventative, micro-chipping, grooming, and has been altered. He is about 6 months old, sweet and gentle, and may eventually grow from his current 30 pounds to be between 45 and 50 pounds. If you're in to snuggling and playing like a puppy and think that Bear might make the perfect addition to your family, you are invited to send an email to Contact@DogsOnly.org or complete an online adoption application by clicking the orange colored text links at the top or bottom of his official bio page located at the top or bottom of this page.
If you don't find that special companion you are looking for in the DogsOnly rescue, rehabilitation, and re-home program then please visit Little Rock Animal Services, North Little Rock Animal Services, Sherwood Humane Animal Services, or one of the many other central Arkansas rescue organizations to save a rescued canine companion.