Buddy is a fine young male AKC/UKC registered British Labrador Retriever who needs to find a new home. Despite his fine looks, and absolutely charming and friendly personality, Buddy couldn't do anything about the effect he had on his guardian. Soon after coming to live with his new family, his guardian started sneezing uncontrollably. It turns out that Buddy's guardian has allergies to dogs, and the family doctor decided that it would be best for everyone if poor Buddy looked for a new home.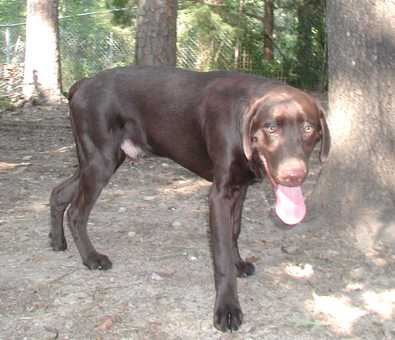 Buddy is only just over six months old, and is already a very large boy. He still has some growing to do, so his new family should be ready to accommodate his considerable company, and all of the challenges a large canine companion can bring to a home. Despite his size and Lab heritage, Buddy is a calm companion with a sweet and gentle personality. He greets everyone he meets with a warm pleading look and a friendly tail wag. He is bright and attentive, and seems enthusiastic to learn new things and to please his companion. Buddy deserves the security of a caring and loving family who are ready to make a commitment for life.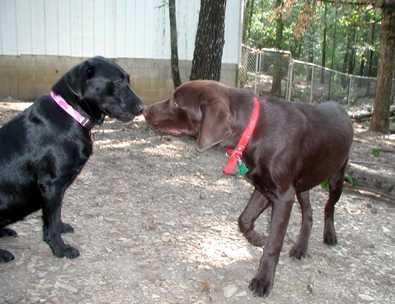 You can meet Buddy at the DogsOnly adoption showings at the west Little Rock Petco on Chenal Parkway across from Target and Home Depot every Sat and Sun from 1-4. Please be sure and call (501-219-9907) before you come to visit him to make sure that he is still available for adoption. Buddy has received a complete medical evaluation, alter, all shots, rabies, fecal and worming medication, flea/tick preventative, heartworm preventative, micro-chipping, and grooming. Buddy, along with all rescued dogs at DogsOnly, as well as most other animal rescue organizations, will be altered, so you should not apply if you are considering breeding. Buddy's bloodline stops here. If believe that you might have the perfect family home for Buddy, you are invited to send an email to Contact@DogsOnly.org or complete an online adoption application by clicking the orange text links at the top or bottom of this page.
If you don't find that special companion you are looking for in the DogsOnly rescue, rehabilitation, and re-home program then please Little Rock Animal Services or one of the many other central Arkansas rescue organizations to save a rescued canine companion.
Lady Carrollton's fluffy feet.