Muffin Man is a small young adult male Shih Tzu who looks like a little old man with a goatee. Muffin Man was found sitting sad and alone in his rescuers yard in the pouring rain. The poor little guy was flea infested, his hair was matted, and some was even missing. The Muffin Man was more than happy to be taken in out of the wretched rain, and cooperated for a good warm bathing to wash away the grim and smell he had picked up on his travels. After some Frontline and grooming Muffin Man turned out to be one handsome little guy, and didn't waste any time exploring his foster home as if he was looking for a place to call home. His rescuer would love to keep him, but there is already another canine companion in the home who has decided that he's not going to share.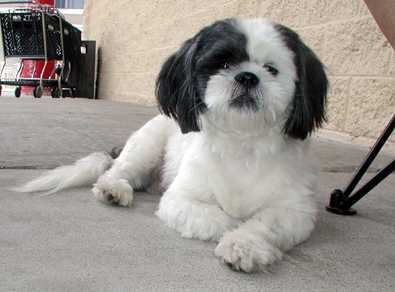 This special little guy craves company and needs a home with a family that will be around to spend time with him. Ideally a couple or person who is retired or non working, would suite The Muffin Man. He is an indoor dog, but needs a fenced yard so he can get out and stretch his cute little legs. Muffin Man should be able to travel on extended trips with his family and not be left home alone. His new family or guardian should understand he will require regular grooming maintenance.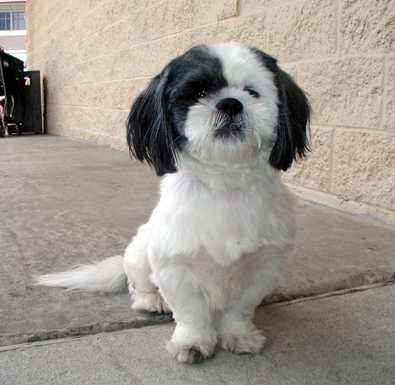 Described as very sweet and attentive, The Muffin Man doesn't appear to have any sensitive issues. He has already learned sit, sit up, and down, and loves to have a good belly rub. He enjoys his brushing and combing, but especially likes to be close to someone. A few tasty snacks would never go amiss. However, he is a little picky about the food he eats. Currently he is enjoying a mixture of dry food and soft morsels. Sometimes he dines on a blend of canned food with nice crunchy dry food.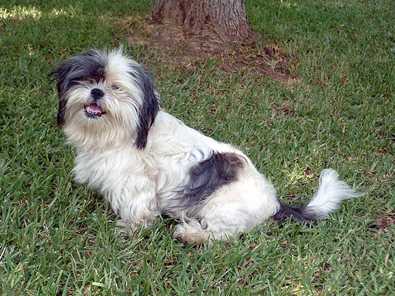 The Muffin Man doesn't like being put in a doggie carrier at all, and would prefer to be cuddled tight to his guardian. He displays a bit of pep in his step, enjoys a quick run around the yard, and likes nothing more to finish the perfect day than going for a ride or walk with his family. Muffin Man would love to have a good hard chew on some of the really cool squeaky toys in his foster home, but the other big dog has let Muffin Man know that the toys are not to be shared.
The Muffin Man is house trained, and leash trained. He is an independent rescue effort that is supported by DogsOnly. so he may not be available to meet at all of the DogsOnly adoption showings at the west Little Rock Petco on Chenal Parkway across from Target and Home Depot every Sat and Sun from 1-4. Please be sure and call (501-219-9907) before you come to visit him to make sure that he is still available for adoption. He has received a complete medical evaluation, will be altered shortly, has had all shots, rabies, fecal and worming medication, flea/tick preventative, heartworm preventative, micro-chipping, and grooming. If you have some really cool squeaky toys, and believe that you might have the perfect family home for a little old man with a goatee, you are invited to send an email to his foster home at tcdesigns5000@sbcglobal.net or complete an online adoption application by clicking the orange text links at the top or bottom of this page.
If you don't find that special companion you are looking for in the DogsOnly rescue, rehabilitation, and re-home program then please Little Rock Animal Services or one of the many other central Arkansas rescue organizations to save a rescued canine companion.
Lady Carrollton's fluffy feet.