Tisha is a charming and affectionate young female Labrador Retriever mix, who was spotted peeking out from the cover of a culvert beside The Church At Rock Creek in Little Rock. Reports came in that Tisha had been seen hiding in that culvert for several days. Emerging every time a car approached, Tisha would watch intently as if hoping to see someone familiar, only to fade back into the safety of the culvert when the car drove by without stopping. Apparently someone had dumped Tisha by the church, and left her to fend for herself by the side of a busy road in the blistering heat of Summer in central Arkansas.
Fortunately for Tisha, a passer by who had the kindness and decency to go to the trouble of stopping, and with a great deal of patience, eventually managed to coax Tisha from the culvert, and into the refreshing cool and safety of a car. Before she knew what was happening, Tisha found herself in a foster home, surrounded by curious and friendly dogs, all sniffing in interest, and inviting Tisha to play. After a quick diversion to visit the vets to make sure everything with Tisha is well, she settled into a new life at her foster home, with lots of good company, clean fresh water, and great food.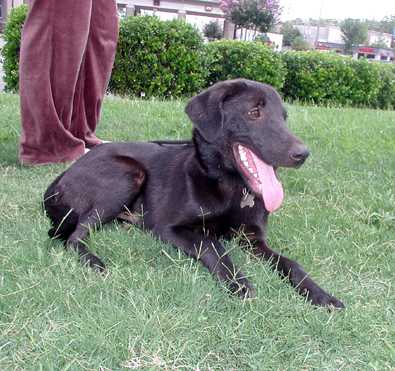 As much as Tisha's life has already improved for the better, she still needs the love and permanence of a real home and family. Tisha, is quick to learn, bright, happy, and more than anything, enjoys snuggling with her friends for a good petting. She more than makes up for any love and attention she receives. Tisha is simply a joy and a pleasure to spend time with.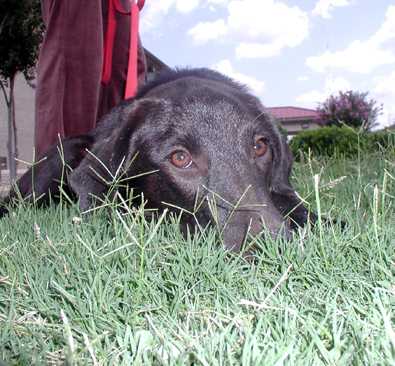 You can meet Tisha at the DogsOnly adoption showings at the west Little Rock Petco on Chenal Parkway across from Target and Home Depot every Sat and Sun from 1-4. Please be sure and call (501-219-9907) before you come to visit her to make sure that she is still available for adoption. Tisha has received a complete medical evaluation, alter, all shots, rabies, fecal and worming medication, flea/tick preventative, heartworm preventative, micro-chipping, and grooming. If believe that you might have the perfect family home for Tisha, you are invited to send an email to Contact@DogsOnly.org or complete an online adoption application by clicking the orange text links at the top or bottom of this page.
If you don't find that special companion you are looking for in the DogsOnly rescue, rehabilitation, and re-home program then please Little Rock Animal Services or one of the many other central Arkansas rescue organizations to save a rescued canine companion.
Lady Carrollton's fluffy feet.