Gizmo is a wonderful 8 month old male Lhasa Apso-Maltese mix, who needs a new home because the girl left, the guy works all hours of the day and night, and Gizmo is unhappy home alone. Sounds like a movie and Willie Nelson song all rolled into one, but Gizmo is the victim of a true story of a failed romance.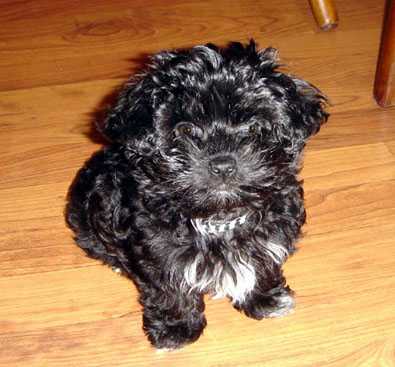 Gizmo's guardian is moving home to France soon, and can't take Gizmo with him, so if think that you might have the perfect home for a heartbroken little ball of fluff called Gizmo, and can say sit, stay, and lie down in French, you are invited to send an email to Contact@DogsOnly.org or complete an online adoption application by clicking the orange text links at the top or bottom of this page.
Gizmo's guardian has promised to give Gizmo's new family a quick lesson on basic commands in French!
If you don't find that special companion you are looking for in the DogsOnly rescue, rehabilitation, and re-home program then please Little Rock Animal Services or one of the many other central Arkansas rescue organizations to save a rescued canine companion.