Zorak is a handsome tan and white Rottie Shepherd mix. At around 2 years old, he weighs about 50 lbs. He is very playful. He loves to chew rawhide, his play tire, and stuffed toys. However, Zorak never chews up things he isn't supposed to chew such as shoes, belts, etc. He likes to play fetch with a rubble ball inside of the house, but from some unknown reason hasn't taken to fetch or chase balls when he is outside. He enjoys hiking, and likes being inside and outside. He prefers to be outside when his people aren't home, but inside to sleep at night. He likes to sit on laps or right next to people. He likes his tummy rubbed and his jaws massaged after a long chewing session. He sometimes acts like an otter - many times he'll lie down almost perfectly flat to slide off the bed or couch instead of jumping. He has lots of personality. He wiggles his whole bottom when he is really happy. Simply put, Zorak is adorable. He loves other dogs and likes to play with them, but only if they are submissive. He is very much an alpha male.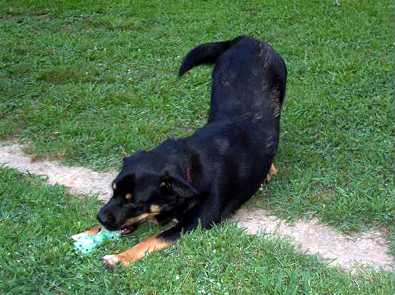 Zorak is an independent adoption, supported by DogsOnly so she may not be available to meet at all of the DogsOnly adoption showings at the west Little Rock Petco on Chenal Parkway across from Target and Home Depot every Saturday ONLY from 1:00 PM to 4:00 PM. Please be sure and call (501-219-9907) before you come to visit him to make sure that he is still available for adoption. If you think that Zorak might make the perfect addition to your family, you are invited to send an email to his guardian at elguaposweater@peoplepc.com or complete an online adoption application by clicking the orange text links at the top or bottom of this page.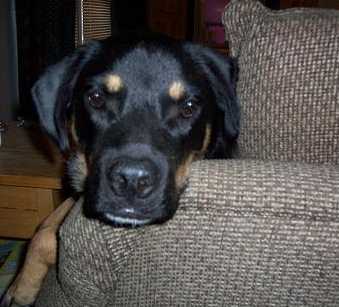 If you don't find that special companion you are looking for in the DogsOnly rescue, rehabilitation, and re-home program then please Little Rock Animal Services or one of the many other central Arkansas rescue organizations to save a rescued canine companion.