Nikki is a 6 month old Husky German Shepherd mix with striking eyes, stunning features, and a friendly personality. She was found stray and starving in the Benton area and rescued by a kind Samaritan. At first Nikki was afraid and unsure of her rescuers intent, but after a few kind words of encouragement and a lot of patience, Nikki eventually came to them and got into the car.
Once home and safe, Nikki got the first cool clean water and fresh food she had enjoyed in a long time. In no time at all, Nikki was relaxed and having a great time getting to be best friends with everyone she could find.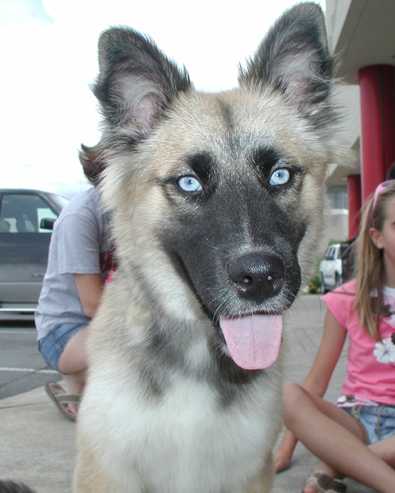 Nikki will not be available to meet at the DogsOnly adoption showings at the west Little Rock Petco on Chenal Parkway across from Target and Home Depot every Sat and Sun from 1:00 PM to 4:00 PM. However, if you think that Nikki might make the perfect addition to your family, you are invited to send an email to contact@DogsOnly.org or complete an online adoption application by clicking here or on the the orange text links at the top or bottom of this page.
If you don't find that special companion you are looking for in the DogsOnly rescue, rehabilitation, and re-home program then please Little Rock Animal Services or one of the many other central Arkansas rescue organizations to save a rescued canine companion.