Thelma is a female adult Flat-coated Retriever who is, to say the least, a social butterfly. When Thelma first came to the DogsOnly program, she had been in a foster home with another rescue for a year so she was a little nervous. But once she settled in, she just loves everyone and all the other foster dogs. Thelma is quite the agile girl. She can easily jump a 6 foot fence to go and visit with the dogs in the yard next to her. She doesn't have any desire to jump the fence to leave, she only jumps the fence to go and visit other dogs, then gladly on her own jumps back in her own yard. Thelma also loves the water and loves to go for a swim.
Thelma was rescued with her sister Louise who is also available for adoption. Thelma and Louise do not have to be adopted together but they do make a stunning pair, and with the exception of the occasional sibling squabble, get along very well. Due to Thelma and Louise's agile abilities, we would consider adopting the girls to a home in the country without fencing only as long as the property is large enough and away from a busy road. The girls are housetrained and love human company. Both Thelma and Louise are learning not to jump on people as a greeting, so they will need an owner who will continue to work with them and reinforce good manners. They are about 50 pounds and full grown. The girls have been fully vetted and are ready for adoption.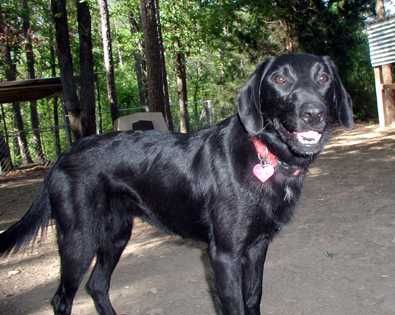 You can meet both Thelma and Louise at the west Little Rock Petco on Chenal Parkway across from Target and Home Depot every Sat and Sun from 1:00 PM to 4:00 PM. Please be sure and call (501-219-9907) before you come to visit her to make sure that he is still available for adoption. Thelma has received a complete medical evaluation, her shots, rabies, fecal and worming medication, flea/tick preventative, heartworm preventative, grooming, and will be altered and receive her microchip as soon as she's old enough. If you think that Thelma would make the perfect addition to your family, you are invited to send an email to Contact@DogsOnly.org or complete an online adoption application by clicking the orange text links at the top or bottom of this page.
If you don't find that special companion you are looking for in the DogsOnly rescue, rehabilitation, and re-home program then please Little Rock Animal Services or one of the many other central Arkansas rescue organizations to save a rescued canine companion.