Abby is a delightful little female Lab and possibly Beagle mix, who was found abandoned timid and hungry in rural Saline County. It was obvious that poor little Abby was suffering from neglect and was in desperate need of aggressive medical intervention. Fortunately for Abby, she was found by someone who not only cared enough to do something to help her, but who is not new to animal rescue and knew exactly what to do to help her. Abby is now almost completely recovered and before long will be so well no one will ever know that she was in such poor shape.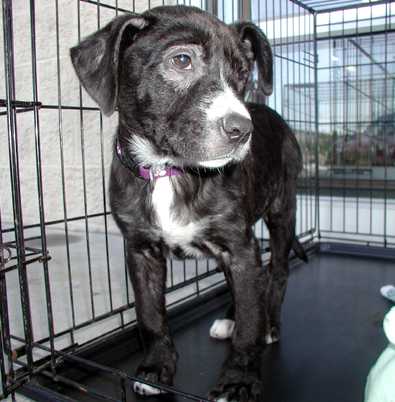 Abby is currently less than 20 Lbs, and may grow to around 45 to 55 Lbs as an adult. An adoption fee applies to her adoption, but covers the cost of her medical care including all shots, rabies, fecal and worming medication, flea/tick preventative, heartworm preventative, grooming, alter and microchip. Abby likes to be Involved in family activities, she spends a lot of time at play, and is constantly seeking your attention. Possibly due to the trauma she has suffered as a stray she remains a little timid at times but is playful and a curious sort of puppy. She likes to be around people and is interested in what the dogs in her foster home are doing. Her hobbies, like those of most healthy puppies, include playing, chewing, chasing, and running.
Abby is independent rescue supported by DogsOnly, and may not be attending all of the DogsOnly adoption showings at Petco in west Little Rock, but if you would like to learn more or even meet her you can send an email to her rescuer at bhaddock@tmail.com or complete an online adoption application by clicking the links at the top or bottom this page. You can also send an email to contact@dogsonly.org. You application or emails will be sent to Abby's guardians and rescuer without delay.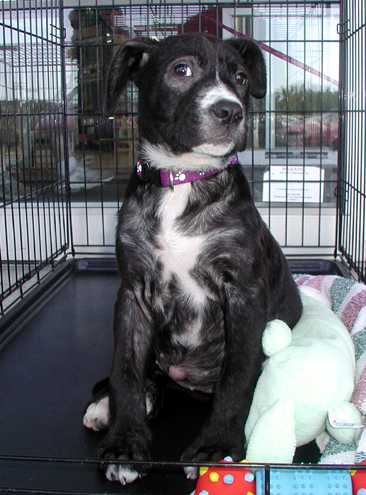 If you don't find that special companion you are looking for in the DogsOnly rescue, rehabilitation, and re-home program then please Little Rock Animal Services or one of the many other central Arkansas rescue organizations to save a rescued canine companion.