Toto is an 8 to 10 week old female Australian Shepherd mix pup with a silky soft jet black coat. Toto was rescued with her brother and sisters as strays in Little Rock. Hungry, scared, and tired the gang of four were taken down to the pound. Puppies are at greatest risk of all canine companions at the pound because they arrive unvaccinated in a confined environment where there is a real potential to contract disease. A visiting volunteer from DogsOnly spotted the gang huddled together in a kennel, and before they knew what was happening, they were off to the vets office for a complete check up and then on to a safe foster home.
Like all young puppies, Toto spends most of her time sleeping, but she more than makes up for lost time when she wakes up. An energetic and very happy young puppy, Toto will probably grow up to be a first-class canine companion of around 50 to 60 Lbs. However she is not for a family seeking an "easy" puppy, because there is no such thing. Please remember that as beautiful and cuddly as Toto is at the moment, she will grow into an adult canine companion in no time at all. You should also be prepared for the usual trial of rearing a young puppy including the chewing, crying, potty training, and constant demands. For this reason we would prefer that Toto's new guardians have experience with young puppies and understand their special needs. Remember, just like kids, they grow up real fast, and need lots of patience, love and attention along the way.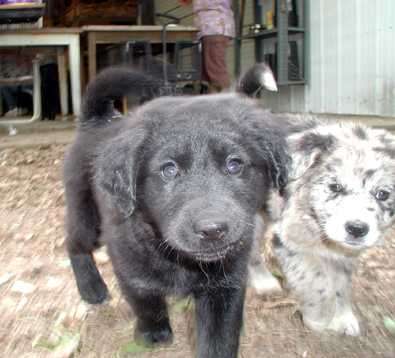 You can meet Toto at the west Little Rock Petco on Chenal Parkway across from Target and Home Depot every Sat and Sun from 1:00 PM to 4:00 PM. Please be sure and call (501-219-9907) before you come to visit her to make sure that she is still available for adoption. Toto has received a complete medical evaluation, her shots, rabies, fecal and worming medication, flea/tick preventative, heartworm preventative, grooming, and will be altered and receive her microchip as soon as she's old enough. If you think that Toto would make the perfect addition to your family, you are invited to send an email to Contact@DogsOnly.org or complete an online adoption application by clicking the orange text links at the top or bottom of this page.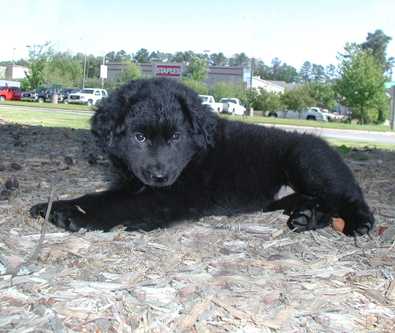 If you don't find that special companion you are looking for in the DogsOnly rescue, rehabilitation, and re-home program then please Little Rock Animal Services or one of the many other central Arkansas rescue organizations to save a rescued canine companion.