Angus is a friendly and lively young adult Australian Shepherd mix puppy. Angus was discovered roaming the streets as a stray in Little Rock, and was picked up and taken to the shelter. As anyone who has been to a large animal shelter will tell you, shelters are noisy, smelly, frightening, and generally unpleasant places to visit, let alone in which to live and sleep. Needless to say, Angus, who is still young and unaccustomed to such places, didn't do very well. Locked away, alone and frightened, Angus didn't exactly have the emotional maturity to show his best manners to visiting potential adopters. His cries for attention were usually misinterpreted as aggression rather than as the abject pleas for help and rescue that Angus intended them to be.
Fortunately, a visiting DogsOnly volunteer who apparently understands dog talk better than the average human, got the gist of what Angus had been trying to tell everyone all along. In no time at all, Angus was the center of attention, getting a complete medical evaluation, grooming, petting, cuddles, good food and clean water. As is usually the case, all this love and attention worked it's magic on ol' Angus, who overnight changed into a friendly, happy, attentive, charming, and well mannered little companion. His inner wolf does still manage to resurface whenever a small soft soccer ball challenges him to a dual and Angus takes off at high speed like a black and tan streak. All he now needs to make his dreams come true, and bring an end to his adventure is a new family who can love him as much as he can love them.
You can meet Angus at the west Little Rock Petco on Chenal Parkway across from Target and Home Depot every Sat and Sun from 1:00 PM to 4:00 PM. Please be sure and call (501-219-9907) before you come to visit her to make sure that he is still available for adoption. Angus has received a complete medical evaluation, all shots, rabies, fecal and worming medication, flea/tick preventative, heartworm preventative, micro-chipping, grooming, and will be altered as soon as possible. If you think that Angus would make the perfect addition to your family, you are invited to send an email to Contact@DogsOnly.org or complete an online adoption application by clicking the orange text links at the top or bottom of this page.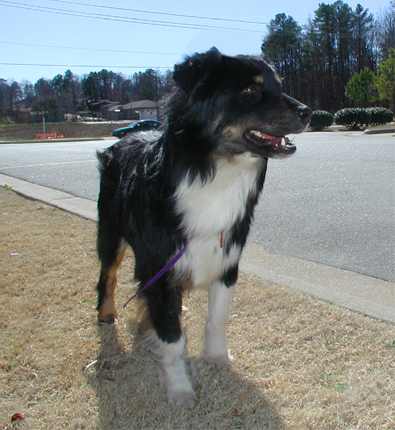 Click the logo above to learn more
If you don't find that special companion you are looking for in the DogsOnly rescue, rehabilitation, and re-home program then please visit Last Chance Arkansas or one of the many other central Arkansas rescue organizations to save a rescued canine companion.