Hello. My name is Gracie and here is my story...
When I was a puppy, I stayed with my canine mom and my human parents until I was about 4 – 5 months old. We were outside most of the time and had many scars from insect bites and I was a little under weight too. I was too young to really know what else we were going through. My then, human parents turned me and my mom over to a rescue organization, as they were not able to take care of us any more and all my siblings were sold. The rescue org took very good care of me and found my mom and I great homes (not together, though).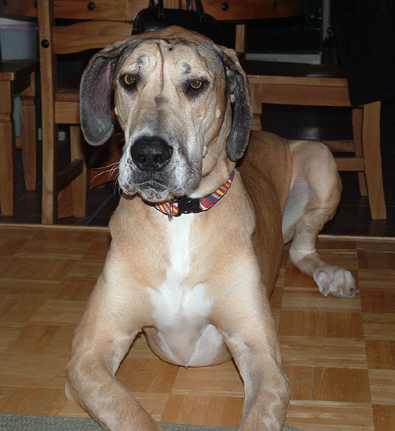 Anyway, my new human mom lives all the way up in NY where we have 4 seasons, a far cry from my birth place in Arkansas. My new mom drove to Kentucky to pick me up. I was scared of everything… especially the big hotel we stayed in… I had no idea what was happening… I was so scared. I saw myself in the mirror for the first time there… and boy did that scare me. I barked like crazy, but that dog in the mirror just wouldn't go away. My mom put something in front of it to make that dog go away… thank goodness, now I could do some real dog things like sniff around and check things out… and see what this lady is all about. We spent the night in this big place, and I got to sleep in a nice cozy bed next to my new mom. Then, the next morning we got on the road to head for my new home in NY. I had already traveled so far with so many different people, I had no idea that this would be my final one. It was a long ride, but my mom has an SUV truck where I just spread myself out and snored most of the way.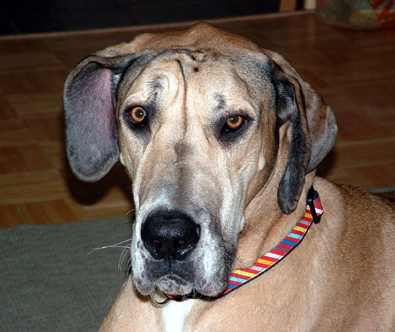 In my new home, I am a very clumsy girl. I don't realize how big I am. I now weigh about 120 pounds and if I stand on my hind legs, I am taller than my mom (who is 5'6" tall). I stole my mom's boots when I first got there… she let me have them cuz they were old… and let's face it, it was too late anyway after I had already helped myself… I still play with them outside today. I love people and children, but I need to be an only dog. My mom has taught me so many tricks… well, so did my friend Jetta (the other dog in the house). I know how to sit, lay down, speak, and shake with both paws. I also know some tricks I taught myself… like opening my cage (until mom put a special lock on it, shucks…) and I can open the sliding glass doors too (when mom doesn't latch it… my nose sure does come in handy). I also like to talk to my mom while she gets ready for work in the morning… oh, I almost forgot… I have to check myself each morning in the mirror too… a girl has to always look her best… I still forget that I am a big girl, so my mom has to be careful when I do my tricks. I am an indoor dog. I am crate trained, house broken and I have my own bed at night too. (not to worry, it is a doggy bed, not a human bed).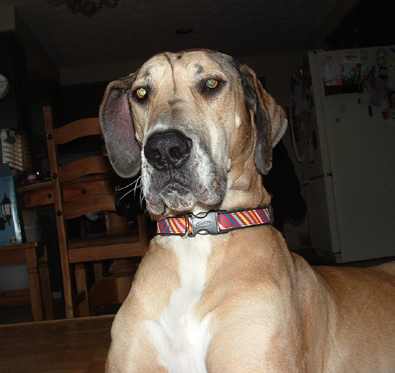 If you would like to learn more about Grace or already think that you may have a place in your life for this wonderful girl please send an email to Contact@DogsOnly.org or click the links at the top or bottom of this page to submit an online adoption application.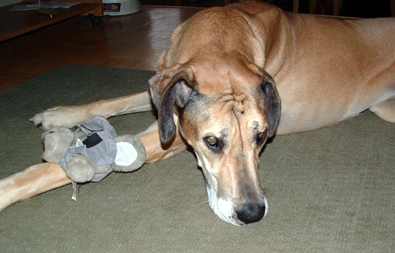 PLEASE NOTE: ALL ADOPTIONS REQUIRE SECURE FENCING. THIS DOG IS NOT TRAINED AS A WORKING LIVESTOCK GUARDIAN DOG. COMPANION HOMES ONLY PLEASE.
If you don't find that special companion you are looking for in the DogsOnly rescue, rehabilitation, and re-home program then please visit Last Chance Arkansas or one of the many other central Arkansas rescue organizations to save a rescued canine companion.