GoGo is a beautiful and cuddly little Golden Retriever Labrador Retriever mix puppy. GoGo has apparently had a difficult start in life. After getting picked up by Little Rock Animal Services and being incarcerated in the pound, she discovered that it was every dog for herself when it came to dinner time. GoGo is a gentle and friendly little girl, but she was just a little too polite, allowing all the other big boorish dogs to chase her away from her dinner.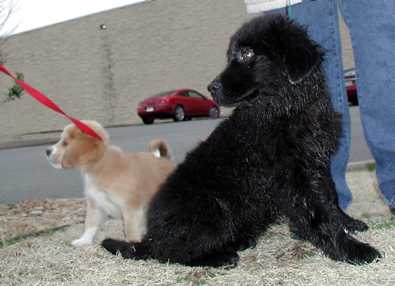 What GoGo lacks in the way of assertiveness, she makes up for in charm and personality, and that's exactly what a visiting DogsOnly volunteer was looking for in a canine companion. GoGo suddenly found herself in the bright sunlight and out of the noise, crying, and fear of the shelter. Cautious at first when meeting you, she quickly checks you out, and if you prove to be friendly GoGo will run around you wildly, wagging her tail in sheer delight.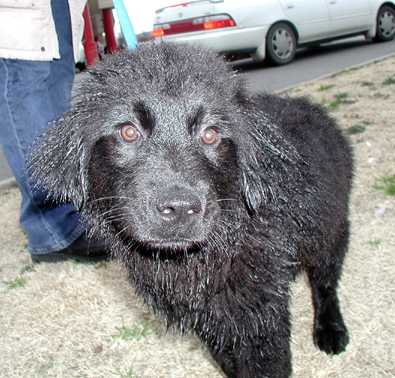 You can meet GoGo at the west Little Rock Petco on Chenal Parkway across from Target and Home Depot every Sat and Sun from 1:00 PM to 4:00 PM. Please be sure and call (501-219-9907) before you come to visit her to make sure that she is still available for adoption. GoGo has received a complete medical evaluation, all shots, rabies, fecal and worming medication, flea/tick preventative, heartworm preventative, micro-chipping, grooming, and will be altered as soon as she's old enough. If you have what it takes for GoGo to run around you in circles, you are invited to send an email to Contact@DogsOnly.org or complete an online adoption application by clicking the orange text links at the top or bottom of this page.
If you don't find that special companion you are looking for in the DogsOnly rescue, rehabilitation, and re-home program then please visit Last Chance Arkansas or one of the many other central Arkansas rescue organizations to save a rescued canine companion.