Sassy is a feisty young Beagle mix with a friendly personality who loves to play. Her original owners, when faced with the responsibility of accommodating Sassy when they moved, decided that she was not worth the trouble and simply walked away, leaving Sassy all alone. As young as Sassy was, and without the experience to provide for and defend herself, she was in grave danger. Coyotes were known the frequent the area and it was only a matter of time before Sassy would have met a grim fate.
Fortunately for Sassy, kind Samaritans learned of her plight and showed up in the nick of time to rescue her. Sassy was taken home, given clean water and fresh food, and taken to the vets for a complete medical evaluation. Her heartworm test was negative, and she has already been spayed.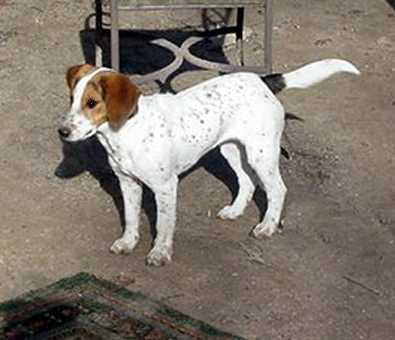 Sassy is very easy going and playful. She loves to chase balls and sticks, and enjoys being petted and spoiled. All Sassy needs now is a loving family with a home and fenced yard in which she can run and play, and have the good life she's never known.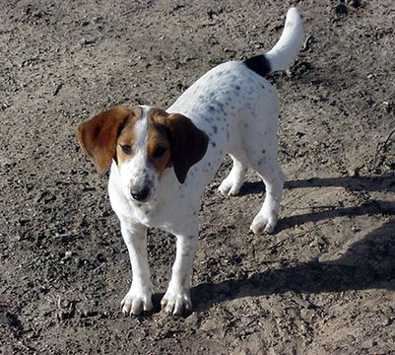 Sassy is an independent rescue supported by DogsOnly, and so will not be attending the DogsOnly adoption showings at Petco in west Little Rock, but if you would like to learn more or even meet her you can send an email to her friends and rescuers, Bob and Ursula, at bgorden@ritternet.com. You can also complete an online adoption application by clicking the links at the top or bottom of this page or send an email to contact@dogsonly.org. You application or emails will be sent to Sassy's guardians without delay.
If you don't find that special companion you are looking for in the DogsOnly rescue, rehabilitation, and re-home program then please visit Little Rock Animal Services or one of the many other central Arkansas rescue organizations to save a rescued canine companion.