Odie is a full blooded 1 year old Dutch masked Great Pyrenees. It's easy to forget that Odie is still only a puppy because he is so large. In fact, with all that beautiful fur, he looks even bigger than his 95 pounds. By the time Odie reaches maturity, he's going to be extra extra large.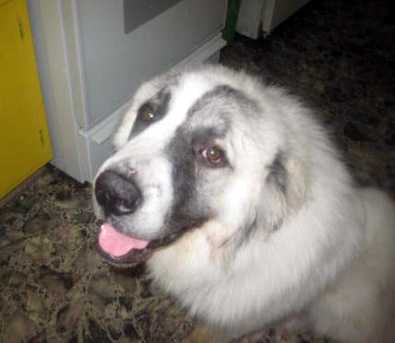 Odie ended up in rescue because his first home didn't have enough of a fence to keep him secure. In no time at all, Odie was exploring the neighborhood, and looking for fun in all the wrong places. When you're as big as Odie you get noticed, and it didn't take long for the doggie police to appear. Fortunately for Odie, DogsOnly learned of his plight and sprung him from doggie jail, but he could still use a caring foster home that would be willing to care for and help train him while we search for his new home. Odie needs a 6 foot fence to keep him out of trouble. He did try out a home and family who have fainting sheep, but Odie thought they were just fluffy toys and the sheep were passing out all over the place. Poor Odie didn't know the difference between farm animals and other dogs, so he thought it was OK to romp and play with the sheep. As you can guess, Odie is still looking for his forever home.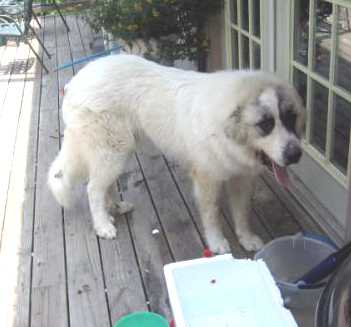 Odie is housetrained, gets along well with other dogs, and is an all-a-round great companion. Because he is so large and is still young and playful, he is not recommended fro a home with small children who he could easily knock over during play. He does require a 6 foot fenced yard to keep him safely at home, and we will consider adoption to out of state homes with an approved home visit and vet reference. Odie is obviously not a working or livestock canine so he will be adopted into a companion home only. You can come and meet Odie at the west Little Rock Petco on Chenal Parkway across from Target and Home Depot every Sat and Sun from 1-4. Please be sure and call (501-219-9907) before you come to visit him to make sure that he is there. Odie has received a complete medical evaluation, including his alter, all shots, rabies, fecal and worming medication, flea/tick preventative, heartworm preventative, micro-chipping, and grooming. If believe that you might have a permanent place in your life for Odie, you are invited to send an email to Contact@DogsOnly.org or complete an online adoption application by clicking the orange text links at the top or bottom of this page.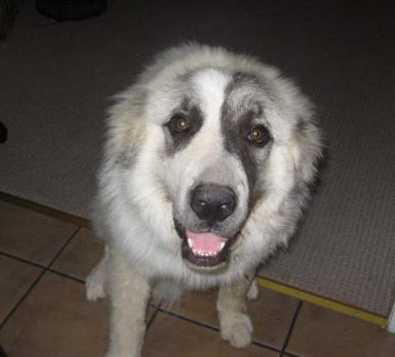 If you don't find that special companion you are looking for in the DogsOnly rescue, rehabilitation, and re-home program then please visit Little Rock Animal Services or one of the many other central Arkansas rescue organizations to save a rescued canine companion.