Valkyrie is a fixed male Black Lab, and Shadow is a fixed female Black Lab mix, both of whom were rescued by their guardian. Valkyrie, the male, was rescued from Little Rock Animal Services in 2001 when he was just a 2 or 3 month old puppy. At the time his guardian was volunteering at the shelter and taking pictures of the animals for publication on an Internet adoption site that specializes in adoptions from Little Rock Animal Services. There are more Lab and Lab mixes in shelters and on the streets than any other kind of canine companion, and the chances that Valkyrie would make it out alive were slim. Fortunately for Valkyrie, his photographer has a kind heart and took him home from the shelter.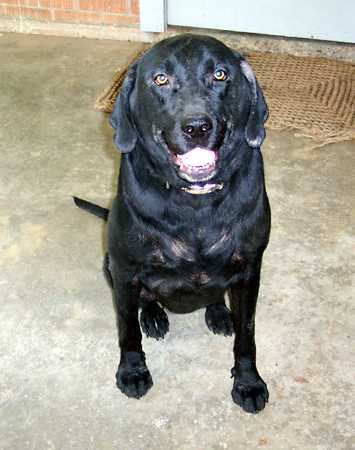 Shadow, Valkyrie's female companion, was rescued from an abandoned property by the same kind Samaritan in 2002. She is now somewhere between 3 and 5 years old. The original intent was to just care for her until a friend, who ended up with about rescue 9 dogs to find homes for, found a home for her. Unexpectedly Valkyrie and Shadow bonded quickly with each other, so much so that it was decided to let them stay together. They have lived together happily ever since. However, life has a way of throwing curve balls, and circumstances have changed, so Valkyrie and Shadow need to find a new permanent home. They play together, sleep together, eat together, and really like each other. Clearly Valkyrie and Shadow were meant to be together, so It's hoped that they can find a home that will take them both so that they can live happily ever after.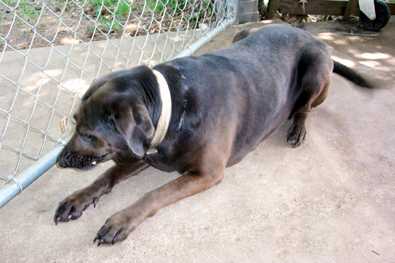 Valkyrie and Shadow are independent rescues supported by DogsOnly, and so will not be attending the DogsOnly adoption showings at the West Little Rock Petco on Chenal Parkway across from Target and Home Depot every Sat and Sun from 1-4. If you would like more information about them you are invited to send an email to Contact@DogsOnly.org or you can complete an online adoption application by clicking the orange links at the top or bottom of this page. These guys are going to make someone great canine companions.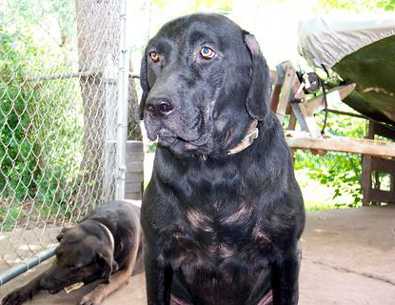 If you don't find that special companion you are looking for in the DogsOnly rescue, rehabilitation, and re-home program then please visit Arkansas Southern Dog Rescue or one of the many other central Arkansas rescue organizations to save a rescued canine companion.